David Oyelowo will star as Valjean's nemesis, Javert, with Erin Kellyman as Eponine in the six-part series.
But the BBC is to take Les Misérables back to the "vibrant" story of Victor Hugo's original novel as it retells Les Miserables, complete with diverse casting.
Adapted by multi award-winning screenwriter Andrew Davies, filming is due to start next month and the line-up includes Lily Collins and David Oyelowo.
Speaking about the production, executive producer Andrew Davies said: 'This is such an intense and gut-wrenching story and I am delighted that this esteemed ensemble of actors will be bringing it to life'.
Oyelowo will soon be seen in the next Cloverfield movie, while West co-stars in the new Tomb Raider film alongside Alicia Vikander.
"To play an iconic role like Javert is any actor's dream", Oyelowo told the BBC, "but to play it as written by Andrew Davies goes beyond my wildest dreams".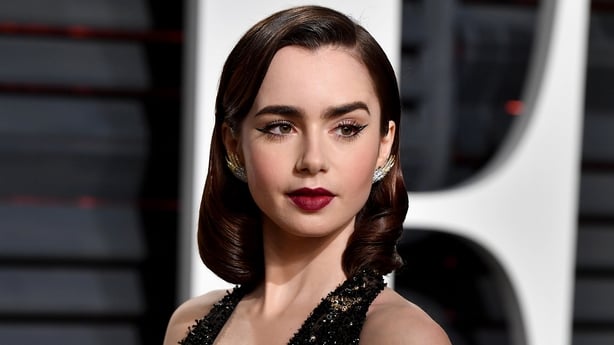 Lily Collins
Speaking about the show, Dominic said: 'Jean Valjean is one of the great characters in world literature.
Criminally good: The role of x-convict Jean Valjean, will be played by Dominic West.
Broadchurch star Miss Colman, whose schedule will soon be dominated by filming for series three of The Crown, in which she will play the Queen, will also join the cast as Madame Thénardier.
Filming will begin in February in Belgium and France next month and the resulting series, a six-parter, does not now have an air date.
The series will now be produced as a collaboration between BBC Studios, Lookout Point and BBC Worldwide. Hugh Jackman was in the running for Best Actor, while Anne Hathaway won Best Supporting Actress for her portrayal of Fantine.
Meanwhile, the 1998 version starred Liam Neeson, Geoffrey Rush, Uma Thurman and Claire Danes.
More news: Apple responds, promises 'more robust' parental controls for iPhone
More news: Pokemon GO Ending Support for More iPhones and iPads
More news: Assuaging privacy concerns, UIDAI restricts use of Aadhaar numbers