Soon, all public transport in Luxembourg will be free as fares for trains, trams, and buses are lifted next summer.
The plan is part of a fresh environmental drive under the administration of Luxembourg Prime Minister Xavier Bettel after his liberal-led coalition secured a narrow victory in an election in October.
The tiny country of just 2590 square kilometres is home to about 110,000 people, but an additional 400,000 travel to the city for work.
Commuters need only pay €2 (US$2.20) for up to two hours of travel, which in a country of just 2,590 square kilometres covers nearly all journeys.
European Union's wealthiest country, Luxembourg's Prime Minister Xavier Bettel has made history after announcing his plans to make public transport free in 2020.
In a bid to ease the pressure on the country's road network, all public transport tickets will be abolished from summer 2019.
Bettel's progressive government will also consider introducing two new public holidays and legalizing the purchase, possession and consumption of cannabis for recreational use.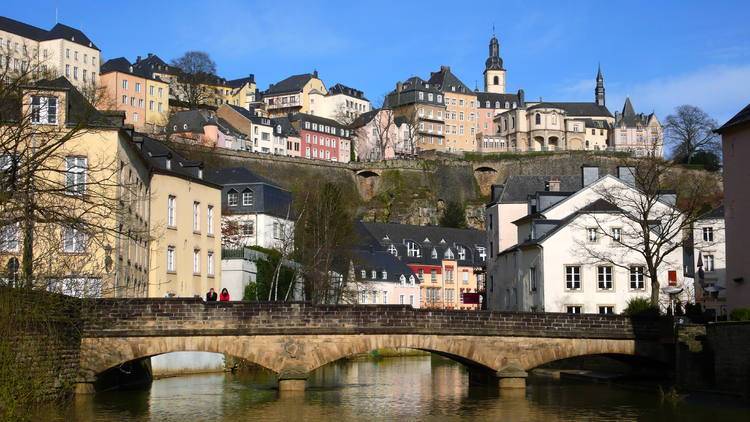 The Old Quarter is a UNESCO world heritage site
Secondary school students are also provided free shuttle services between their places of study and homes.
Traffic congestion is a major problem in Luxembourg, which receives approximately 170,000 cross-border commuters from neighboring France, Belgium and Germany on a daily basis.
The move is in keeping with Luxembourg's new transport initiatives.
The finer details are yet to be determined, including what do about first and second- class carriages on trains.
The free fares plan is the latest step in encouraging citizens to use public transport.
He now holds 31 seats in the 60-seat chamber, with Mr Bettel's Democratic Party gaining 12 seats and the Socialist Workers' Party and Greens achieving 10 and nine seats respectively.
More news: Mourinho reveals why he is not picking Fred in Man Utd team
More news: Mika Singh 'held in Dubai for harassing Brazil teen'
More news: Samsung Galaxy Note 9 One UI Android Pie Update Released for India